Герои меча и магии 7 / Might and Magic Heroes VII: Deluxe Edition [v 1.80] (2015) PC | RePack скачать торрент
Скачать Герои меча и магии 7 / Might and Magic Heroes VII: Deluxe Edition [v 1.80] (2015) PC | RePack бесплатно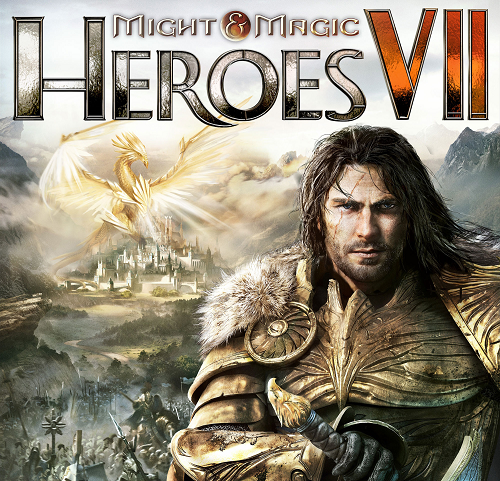 Информация
Год выпуска
: 29 сентября 2015 г.
Жанр
: Strategy, Turn-based, Tactical, RPG
Разработчик
: Limbic Entertainment
Издатель
: Ubisoft
Тип издания
: RePack
Язык интерфейса
: Русский, Английский
Язык озвучки
: Русский, Английский
Таблетка
: Вшита (CODEX)
Системные требования
Операционная система
: Windows 7 SP1 or Windows 8/8.1 (only 64 bit)
Процессор
: Intel Core i5 660 3.3 GHz or AMD Phenom II X4 955 @ 3.2 GHz
Оперативная память
: 4 GB RAM
Видеокарта
: nVidia GeForce GTX460 or AMD Radeon HD5850 (1024 MB VRAM)
Звуковая карта
: Звуковое устройство, совместимое с DirectX® 9.0с
Свободное место на жестком диске
: 13 GB
Описание:
Содержание Героев VII рассказывает о кровопролитной борьбе, что повергла к замене управляющей династии Святой Империи. Уже после кончины императрицы государство полыхает в огня ссоры: множественные соперники борются из-за престол. В данное период барон Иоанн созывает 6 уполномоченных советчиков. Данный комитет вызван посодействовать ему подобрать верный подход, для того чтобы вложить окончание борьбе из-за престолонаследие. Клинок и Волшебство Герои VII – данное победное возврат известной серии пошаговых стратегий. Двигайтесь в запоминающееся странствие в общество фэнтези с удивительным сюжетом и пошаговой ролевый концепцией!

Особенности игры

Особенности репака

Особенности патча v 1.8

Разбиваем на 3xDVD5

Показать / Скрыть текст
СВОИ СКРИНШОТЫ:
Торрент перезалит. Пропатчено до версии - 1.8 (build 37786).
Добавлено дополнение 'The Lost Tales of Axeoth: Every Dog Has His Day' . Обновлено 22.04.2016 г.
У нас всегда можно скачать последнюю версию Герои меча и магии 7 / Might and Magic Heroes VII: Deluxe Edition [v 1.80] (2015) PC | RePack бесплатно торрентом или прямой ссылкой.